Manzanita is recognized as the 8th hardest wood in the world!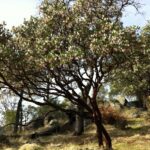 Heritage
Manzanita hardwood is widely recognized as the 8th hardest wood in the world. We harvest sustainable non-endangered Manzanita from the beautiful foothills of the Sierra Nevada Mountains in Northern California. Partnering with private land owners to harvest Manzanita wood that would otherwise be destroyed or burned to turn this beautiful wood into amazing one-of-a-kind pieces that can be enjoyed for generations.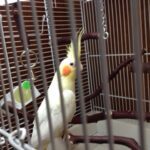 Mission
Manzanita grows in natural color variations from deep red through browns and even gray and driftwood-like colors, making it a beautiful wood to work for art pieces and décor. Its natural color variations and beautiful wood grain striations are amazing nature-made works of art. Its color also depends on the time of year that we harvest the Manzanita wood, and it may even be tan in color. Natural color variation is part of its beauty.
Sculpture
Manzanita is so hard, so long-lasting, that it can tolerate and outlast the usual wear and tear in an aviary or bird cage much better than a typical pine or oak bird perch. Manzanita is a non-toxic sweet-wood that is ideal for gnawing, chewing and teething not only for birds but for other varieties of small animals as well. Rabbits and mice love Manzanita shavings to chew. Dogs love the sweet taste of Manzanita.
Natural
The natural width variations of Manzanita branches provides a nature-made perching surface that protects and exercises the feet of birds as would occur in their natural habitat; providing a variety of perching surfaces and textures to entertain as well as support bird's health in their enclosures. Natural perching surfaces bring nature back to pet birds and encourages healthy feet and beaks.
Drop us a line
Manza Bird Products welcomes custom order inquiries. We are eager to answer any questions you might have, so please reach out to us!