Real Manzanita wood bird perches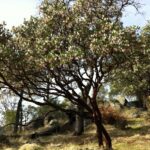 Heritage
Manza Bird Products is located in the beautiful Sierra Nevada foothills of Northern California. We were founded in 1986 and revitalized in 2004.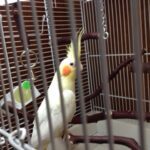 Mission
We fell in love with the beauty and durability of hardwood Manzanita, and we knew right away that our Mission would be to bring nature back to your birds. We put our passion for this beautiful wood into every bird perch we create.
Sculpture
Each piece of Manzanita wood is uniquely sculpted by wind and weather into shapes only nature can create. We take care to work in a minimalist fashion, determining what to make from any given branch by its natural shape.
Natural
We think it best to leave each piece as natural as possible, as beautiful as nature made it. We find the best use for the 8th hardest wood in the world based on each branches' unique shape, size and beauty.
Earth Friendly
Sustainably Harvested and Hand-Crafted Manzanita Hardwood Products for Parrot Play Gyms, Bird Toys,
Manzanita Centerpieces and Decorating by Manza Bird Products
Heritage
We have crafted unique pieces out of hardwood Manzanita and brought nature back to our feathered friends since the company's founding in 1986.
Sustainable
Manza Bird Products is a sustainable harvester of natural and non-endangered Manzanita hardwood from the beautiful foothills of the Sierra Nevada Mountains in Northern California.
Zero Waste
We use every part of the Manzanita wood we harvest, from large branches for parrot play gyms and aviary roosts and custom work, all the way down to using the off-cuts for smoking wood. Nothing ever goes to waste in our production process.
Drop us a line
Manza Bird Products welcomes custom order inquiries. We are eager to answer any questions you might have, so please reach out to us!